KIP 940 Color Print System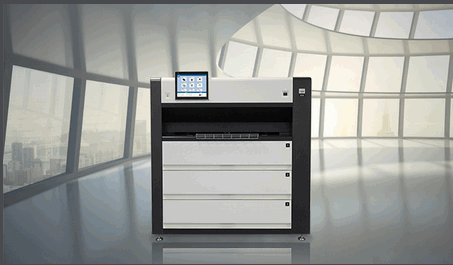 HIGH PRODUCTION COLOR PRINT SYSTEM
The KIP 940 is a color and black & white high production print system.
The system is a comprehensive solution for all types of wide format
printing tasks that require the highest levels of quality and performance.
The KIP 940 workflow provides powerful print control for any
production environment from a range of print submission applications,
cloud printing, scan & copy, variable data printing and fully integrated
stacking and folding.
Key Features:
■ Full Color Printing
■ Exceptional Image Quality
■ High Production Printing
■ Quick Switch Technology
■ Media Load & Trim Assist
■ Media Versatility
■ CMYK Dry Toner
■ Automatic Image Calibration
■ Touchscreen System Control
For more information or a quote, call us @661-325-2695.